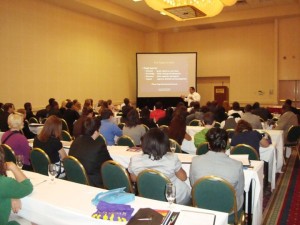 Your Ticket to Success – Developing a Powerful Resume
What does your resume say about the value you can bring to a firm? Does your resume reflect the value that you can bring to a potential employer? Will your resume be that "foot in the door" you need to get a face-to-face interview? In this session, brother, Tim Augustine, Author of the nationally acclaimed book "How Hard Are You Knocking? will provide the competitive tools that will help you develop and deliver a powerful resume that will open doors, land the interview and help you land the job. He will explore:
Ways to develop a document your personality and unique valued attributes
Expectations of corporate recruiters and hiring executives
Strategies to land a first impression with your resume
The importance of maintaining a life-long active employment profile
To book this seminar, please contact Tim at taugustine@succeedfaster.com or fill out the Bring Tim to Campus form in the right hand column of the page.
Print the following helpful guides for an offline format to review Tim's seminars.